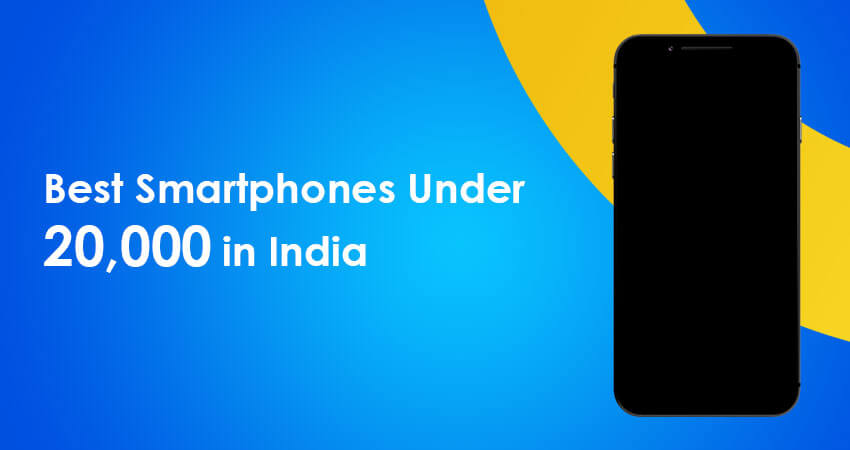 Best Smartphones Under 20,000 in India
Nowadays, people always want phones for themselves which gives the amazing features in low price. The technology has also become so advanced that many good phones are out there in the market which are affordable in prices and are providing the users with good storage, good battery life, modern and amazing designs, fast charging, etc. Most of the advanced features are generally available in the Smartphones which are available under 20000. The newly launched 5G technology is also available in almost all the Smartphones which comes under 20000. There are many Smartphones available in the market under 20000 but these are some of the best smartphones which are best and high in demand in the market:
1. Samsung Galaxy M32: Samsung Galaxy M32 provides the users 4 GB RAM and 6000 MAH battery. It has the screen size of 6.4 inch Full HD+ (1080×2400 pixels) display.It is 9 mm in thickness and has a weight of 196 grams. The camera is 20 megapixel and the processor is Octa. The price of Samsung Galaxy M32 is around 14, 999.
2. Redmi Note 11 T: Redmi Note 11T provides the users 6 GB RAM and 5000 MAH battery. The screen size is 6.6 inch Full HD+ (1080×2400 pixels) display. It's screen is protected with the layer of gorilla glass. It is 8.8 mm in thickness and has weight of 195 grams. It is available in the colors of Matte Black, Stardust White, and Aquamarine blue. It is available around the price of 16, 999.
3. InfinixZero 5G: Infinix Zero 5G comes under one of the most stylish Smartphones in India. It provides the users with 8 GB RAM and 5000 mAh battery. It has a front camera of 16 megapixel and gives 6.78 inches display. The price of Infinix Zero 5G ranges around 19,999.
4. POCO X3 Pro: POCO X3 Pro provides the users with 6 GB RAM and 20-megapixel front camera. It provides the display of 6.67 inches. The price of POCO X3 Pro goes around 17,990.
5. iQOO Z3: It is the newly launched Smartphone with the amazing features and affordable prices. It gives the storage space of 6 GB RAM and battery life of 4400 mAH. It has a snapdragon of 768 G. It has the display of 6.58 inches. The price of iQOO Z3 ranges around 19,990.
6. Samsung Galaxy F62: It provides the users with 7000 mAh battery life and storage space of 6 GB RAM. The front camera of Samsung Galaxy F62 is of 32 megapixel.
Encash Mobile is a site for selling used gadgets in Bangalore. They offer you instant cash payment for selling old or used mobile phones, tablets, laptops, smartwatches. Most strikingly, you can get a fast pick-up service at your doorstep.
Many users have doubts if they should buy a new phone even if they have their old phone working properly. If I want sell my old phone then it has become so easy now to the us as many smartphones are coming up with the exciting offers to exchange their old phone to the new phone. Many companies like Samsung, OPPO, Vivo, Apple, etc. are there which provides best price resale old mobile phone. You can contact to the customer care of the particular company of which you want to purchase the mobile phone for more information. You can also check the offers that are available on various shopping apps for the resale of the old phone and getting a new mobile phone.